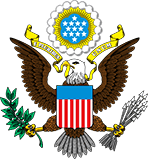 There is over $50 billion in unclaimed money and assets in the United States
Our unclaimed money experts personally walk you through all of the research and documentation. We help you locate and claim your lost funds. Use your genealogy to discover inheritance, assets and abandoned property.
Trusted and Accredited Professionals
Discover your missing money. We make it easy
1
Search the Database
Find out now if your name is on the Unclaimed
Money List.  Enter your name to search the
database and discover your missing money.
If you have ever moved, changed jobs, filed
a tax return, or had a relative pass away; there's
a good chance you have unclaimed assets.
2
Discover What's Owed
An Unclaimed Money Specialist will be
assigned to your case to research every
possible claim for you and your family.
Unclaimed money consists of billions of dollars
that have been abandoned at financial institutions
nationwide because of lost contact or inactivity.
3
Receive Your Check in the Mail
Work directly with your specialist
to identify and collect the maximum
amount of funds you can claim successfully.
Once your claim is confirmed, we assist you
with all of the paperwork and documentation
necessary to receive your check.
Every Little Bit Helps
Our Basic Plan uncovered 2 claims for Michael totaling $124.78. Our agents helped him with the state's submission process and 5 weeks later, his check was distributed.
Michael L
Unclaimed Money Discovery Makes it Easy
Lance discovered he had $450 waiting in unclaimed funds in the state of Washington through our Premium plan. Our agents helped him with the claim form and nine weeks later he was mailed his check.
Lance J
Money I Never Knew I Had
An average claim is typically around $850, but who isn't happy to find out they have $100 in lost funds? Our team helped Juliana process her claim with the state of Massachusetts and reunite her with money she didn't know was missing.
Juliana A
Start Your Search
Why Not Become A Money Finder? In a world marked by financial uncertainty and falling…
Everything You Need To Know To Be A Money Finder Did you know that billions…